Yes We Can
Damiano's Flowers is a Yes We Can Florist!
What does that mean? It means our award-winning customer service does whatever it takes to honor your request. We would rather work hard to make you happy than tell you it can't be done!
Can you make same-day local deliveries?
Can I get flowers delivered out of town today?
Can you create a custom basket for a special occasion?
Can you deliver early in the morning or late in the day?
Do you accept special requests?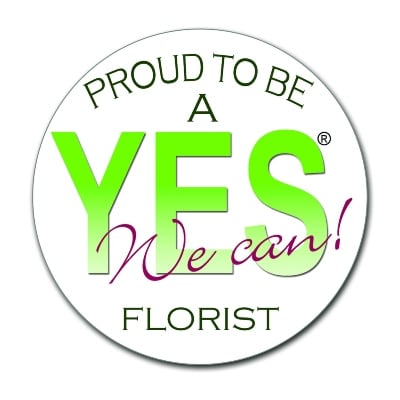 Our goal is to respond, "Yes We Can!"
At Damiano's Flowers, our goal is to exceed the expectations of each and every customer. Our Yes We Can commitment is our dedication to serve every request and our employees will do their best to accommodate all reasonable requests for customers. We will not stop working for you until the job is done.
That is why Damiano's Flowers has been recognized as Amsterdam's favorite florist! Our extraordinary customer service, our always fresh and long-lasting flowers designed by award-winning designers, and our assertive attention to detail has given us the ability to exceed your expectations and that's exactly what we strive to do each and every day.
Flowers from Damiano's Flowers are the perfect gift for any occasion! From ordering for Birthdays to congratulating New Babies, to Thank You gifts and Anniversaries, or even Just Because. We offer a wide variety of Get Well bouquets to send as a symbol of hope for a speedy recovery.
We also specialize in custom Sympathy flowers, as well as Weddings and other special events.
Call us today at (518) 463-3377
. We offer Same-day delivery in Amsterdam, NY and surrounding areas - or anywhere in the US with the help of our affiliated network of trusted florists.